When bridal chamber decorates or door lock malfunctions, buy a good door lock to become a nowadays most vexing thing, of course, some friends are in when buying door lock often the first thing that thinks is whether to form a complete set with the door? But have you considered the safety of the locks? Door lock guards against theft and the convenience of unlocking also need to be included in the purchase conditions. Here are a few principles to consider when buying locks:
The choice has the quality assurance production factory production name brand lock.
Pay attention to choosing locks that open in the same direction as your door.
Pay attention to the width and width of the door frame of your home, the ball lock and the handle lock cannot be less than 90cm on the door.
Special attention should be paid to the installation of the lock: only the end with insurance can be removed before installation, do not remove the end with the key installed, it is best to read the instructions carefully.
Do not put oil into the lock. If the key is not flexible, put some shards of pencil core into the keyhole.
If be unintentionally inside safe when turning 90 degrees to become permanent insurance namely, such can open with the key only. Simply turn the insurance counterclockwise 90 degrees to recover.
Do not wipe the lock body and grip with a wet cloth to avoid rusting.
It is better to hold the hand when closing the door, screw the lock tongue into the lock body, and release the hand after closing the door. Don't slam the door hard, otherwise, the service life of the lock will be reduced.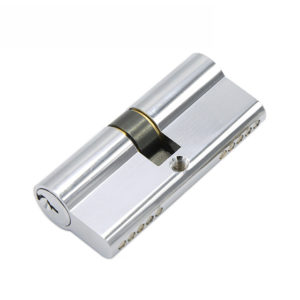 Finally
Intelliware is a leading supplier of architectural hardware in the international market. We focus on handles, locks, cylinders, keys, hinges, and other accessories in doors and windows. In the last 20 years, we have seized large amounts of market share around the world, developing our clients in Europe, America, Middle East, Asia, etc. If you want to know more about Intelliware's door lock, please click here:https://intelliwarelock.com/contact/