Houses near ski resorts in Canada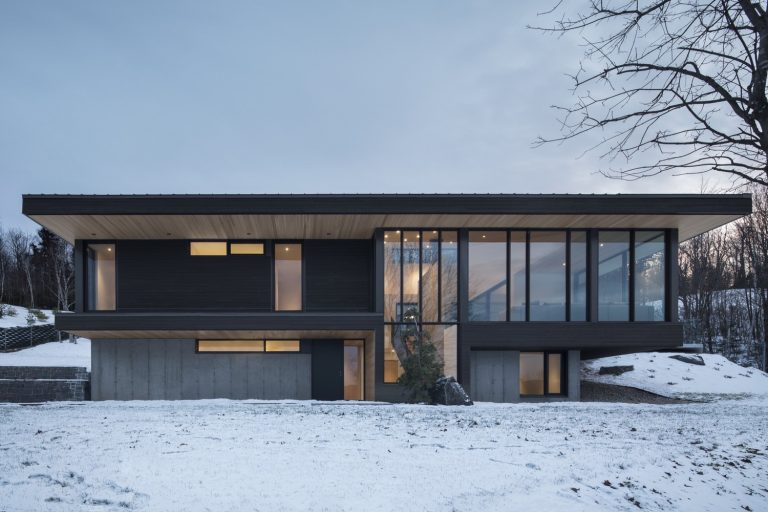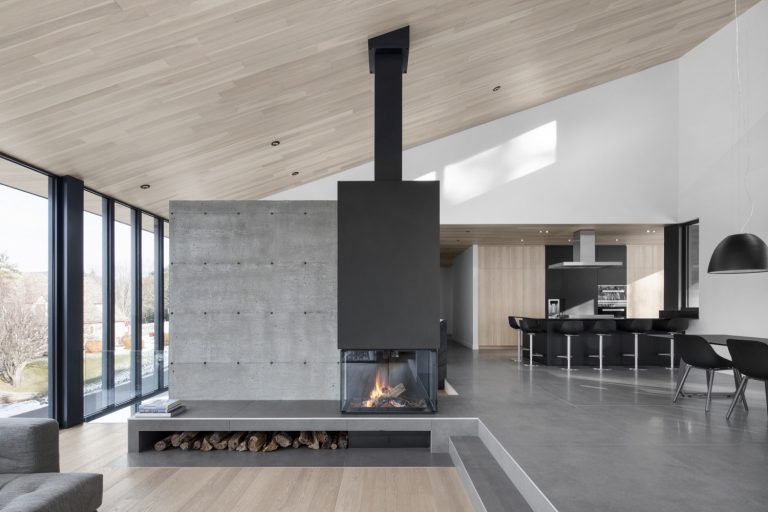 The architect designed Villa Vingt on the slopes near Le Relais ski resort in Lac-Beauport, Northern Quebec, Canada.

This beautiful modern house offers nearly 4,000 square feet of living space, surrounded by beautiful snowy landscapes, and ample glass surface allows residents to absorb it all.
The project builds on the existing foundation of the client's house in order to retain some of the acquired rights. The owner knows the quality of the place very well because he has lived there for many years.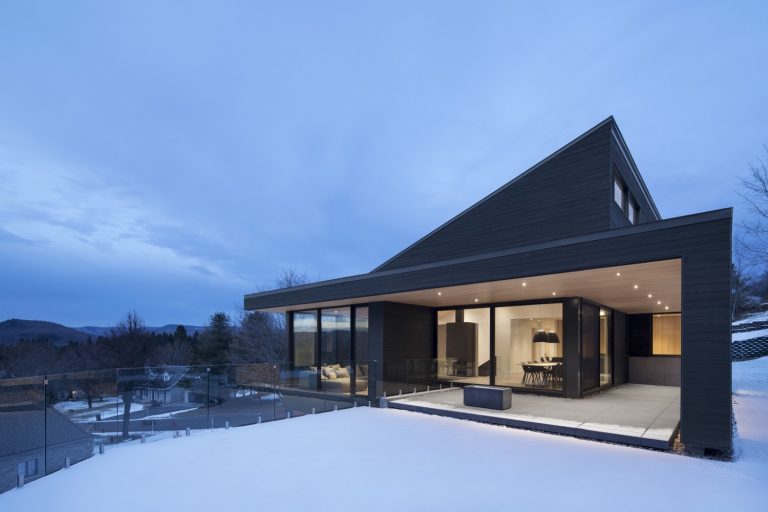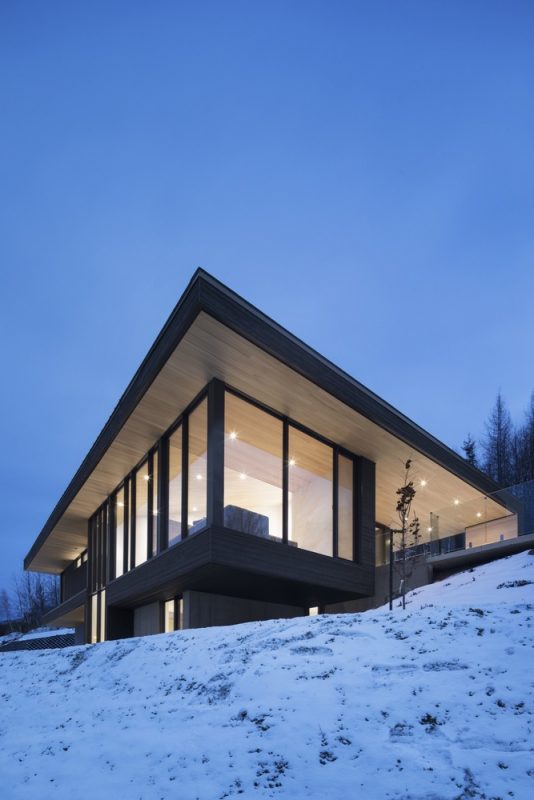 The project is inspired by the site and its prominent reliefs. Level 1 is the foundation; it rests on the ground and opens completely to the north. The upper level seems to float above the bottom concrete floor. The residential area cantilevered into a unique painting style. The maximized window opens to unobstructed mountain views. The roof overhangs the external deck.
Despite the spacious windows, the passage below can still ensure the privacy of the living space. When we approached the house, we found that the white cedar ceiling covering the upper level was very rich. This warm material expands under the roof to emphasize the continuity between the inside and the outside. The volume and material are combined to create a unique entrance.
The sloping roof integrates the project into its built environment in a respectful way. The geometric shapes of the volumes and the choice of window positions create surprising atmospheres that change according to the internal functions. The skylights in the dining room can enjoy the elegant scenery of the treetops and indirectly illuminate the light from the cedar slats. The central concrete wall gives the project its verticality. Its rough appearance shows traces left by the template. The staircase next to it reveals its richness through the duality of the authentic materials surrounding it (ie concrete and steel).
This home creates a strong atmosphere in the panoramic view. The interaction between the volume and the level of the main facade is reminiscent of some villas in California.