There are many kinds of fasteners' manufacturing materials, among which stainless steel fasteners are more simple in appearance and image, have better performance in strength, and have the advantages of corrosion resistance, easy manufacture, and good welding. Stainless steel fasteners can be electroplated or heat-treated to achieve better performance while being 100% recycled and reused.
Fasteners use stainless steel as the material, so it can be said that every link of manufacturing, use, or treatment has great advantages. Therefore, although fasteners use stainless steel as the material itself, their cost is higher and their cycle life is relatively short, but they are still relatively economical in the solution of fasteners.
Use of nickel in fasteners
In the process of using stainless steel as the material, fasteners used to rely on the use of nickel, but in the case of nickel global price rise, the price of fasteners was also affected. In order to reduce the cost pressure and improve the competitiveness of fasteners, the fastener manufacturers have especially searched for alternative materials and produced stainless steel fasteners of low nickel type.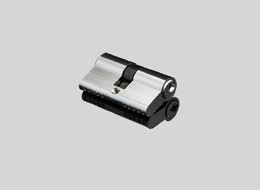 Stainless steel magnetic problem of fasteners
If the fasteners use stainless steel as the main material, you should also know about the magnetic problem of stainless steel itself. Stainless steel is generally considered not to be magnetic, but in fact, the material of austenite system may appear to be magnetic after certain processing technology, but it is not accurate to think that magnetism is the standard to judge the quality of stainless steel fasteners.
In the selection of fasteners, whether the stainless steel material is magnetic does not indicate its quality, in fact, some cr-mn stainless steel is not magnetic stainless steel. Cr-mn stainless steel in stainless steel fasteners is no substitute for 300 series stainless steel, especially in the high medium corrosive working environment.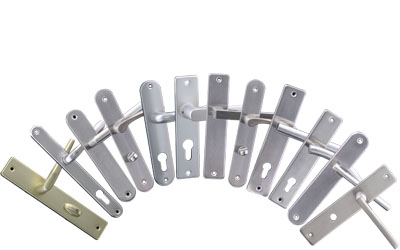 Finally
Intelliware is a leading supplier of architectural hardware in the international market. We focus on handles, locks, cylinders, keys, hinges, and other accessories in doors and windows. In the last 20 years, we have seized large amounts of market share around the world, developing our clients in Europe, America, Middle East, Asia, etc. If you want to know more about Intelliware's door hardware, please click here:https://intelliwarelock.com/contact/