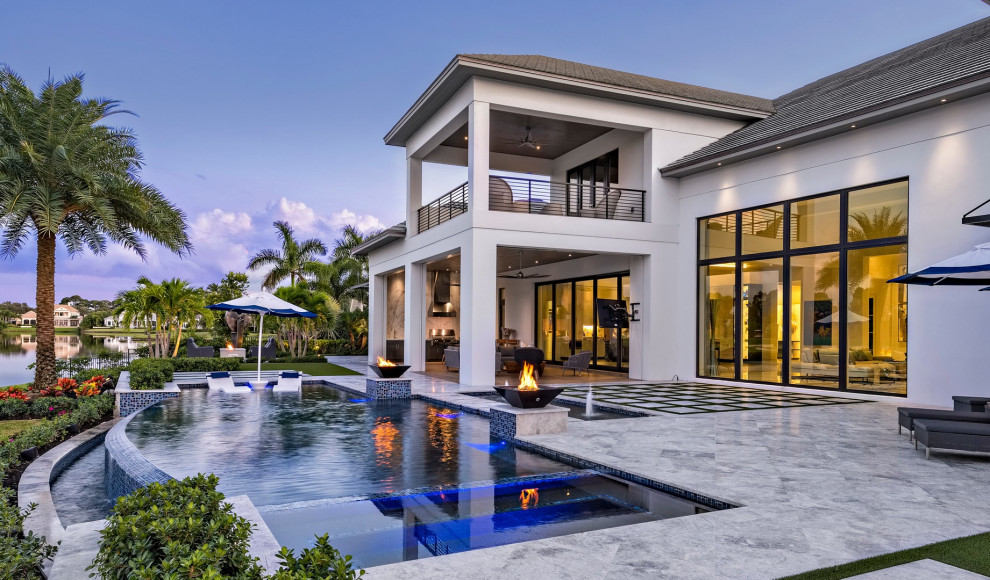 Looking to update the look of your interior doors? One way to achieve this is with different types of door handles or knobs, which can provide a range of styles, from contemporary and modern to rustic and traditional. There are many types of internal door handles available, each with its own characteristics and benefits, so it's important to understand what you want out of your new door handle in order to choose the best option for your home.
Some Factors in Choosing Internal Door handles:
To get it the right first time, there are a few factors that you should consider when choosing your door handle. It's worth doing your research beforehand so that you can make sure you end up with a door handle that will suit your needs and budget. Here's what you need to know before choosing.
Aesthetics :
This is one of those design questions where only you can decide which door handles look good in your home. But if you have an idea of what would work best, like matte black or white as opposed to shiny chrome, then we can help you narrow down your options based on our door handle manufacturer range.
Durability :
Some types of door handles take more wear and tear than others, so it's important to think about how many times you might use them each day. For example, a bathroom door may require softer materials than an internal door. Functionality – Door handles come in different shapes for different jobs. If a feature such as keyless entry is important to you then you may want to choose a particular type of door handle.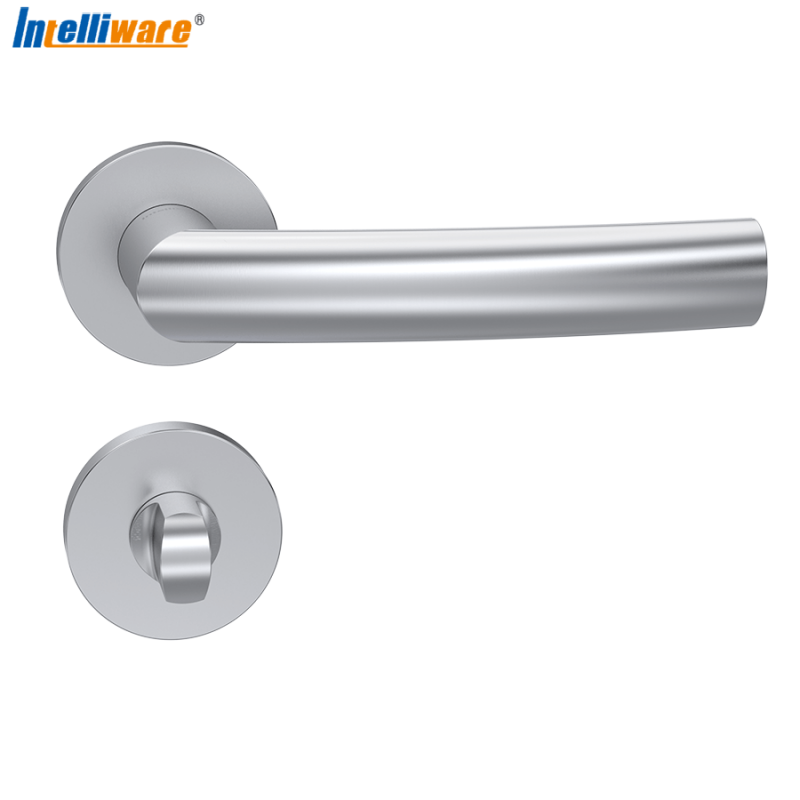 Do Consider Their Functionality:
Functionality, first and foremost, is one of your primary concerns when it comes to picking out a set of internal door handles. First, think about what types of doors you'll be using them on—and if they're likely to be used often. You don't want your door handles falling off because they couldn't withstand daily use! Functionality also includes things like style and size, but most importantly—make sure they work with what you already have in place. Once you start planning out every other detail in your new home, it might become a bit overwhelming; ensure that everything goes together by choosing door handles that match (or at least compliment) whatever else will be going on around them.
Do Consider Their Safety:
When you choose a door handle for your home, safety must be one of your top priorities. A loose or broken door handle could allow thieves easy access into your home, and older door handles that don't work properly can lead to falls if they break when you try and open them. Make sure all of your doors have secure handles that are securely attached. If a handle is no longer working correctly, contact a professional door repair service as soon as possible; it might need to be replaced before someone ends up hurt.
Do Consider Their Style:
The first thing you'll want to consider is door handle style. How are you planning on using your handles? Are they decorative, functional, or both? If you're looking for purely decorative handles, make sure they match your aesthetic preferences and that they're placed in a spot where no one will bump into them accidentally. If your hands are full, doorknobs can be cumbersome. It's not fun to drop everything you're carrying just because your hand won't fit in an out-of-the-way knob. Consider getting more accessible doorknobs if you have young children or pets that might require frequent entry into doors throughout your home. You may also want to use lever handles if vision is a problem.
What Color Should I Choose?
It's important that you choose a color that works with your home. Hiring an interior designer will help, but it's also a good idea to seek out options and see what they look like in person before making a decision. An easy place to start is with stainless steel door handles. Many of them are simple, classic designs that work well with just about any design scheme.
Save time with door Latch pack:
Unless you're a home repair guru, tackling a job like replacing your interior door handles can be daunting. The good news is that you don't have to do it all yourself; at Intelliware, we carry an expansive selection of products including latch packs that make it easy to choose new handle sets. Our latch packs come in many styles, so whether you want brushed nickel or white knobs and latches, we've got something that will match your home's design style. Not sure how to go about choosing? Use our handy guide below:
With so many choices, how can you determine which door latches are right for your home? Here are three quick tips:
Think about function – Will these door Latch pack work best if I install them on exterior doors? What about doors leading from room to room inside my house?
Consider design – How do I want my new door latches to look? Does style matter? Should it match existing hardware in my home or be a contrasting color or material altogether?
Be practical- Is price an issue? How much time and effort do I want to invest in replacing my interior door handles? Are specialty functions such as keyed entry important? There's no one right answer when it comes to choosing interior door handle latch packs. Instead, focus on creating a thoughtful solution that meets your needs and fits within your budget. Intelliware has been providing innovative products for decades—take advantage of our experience and expertise!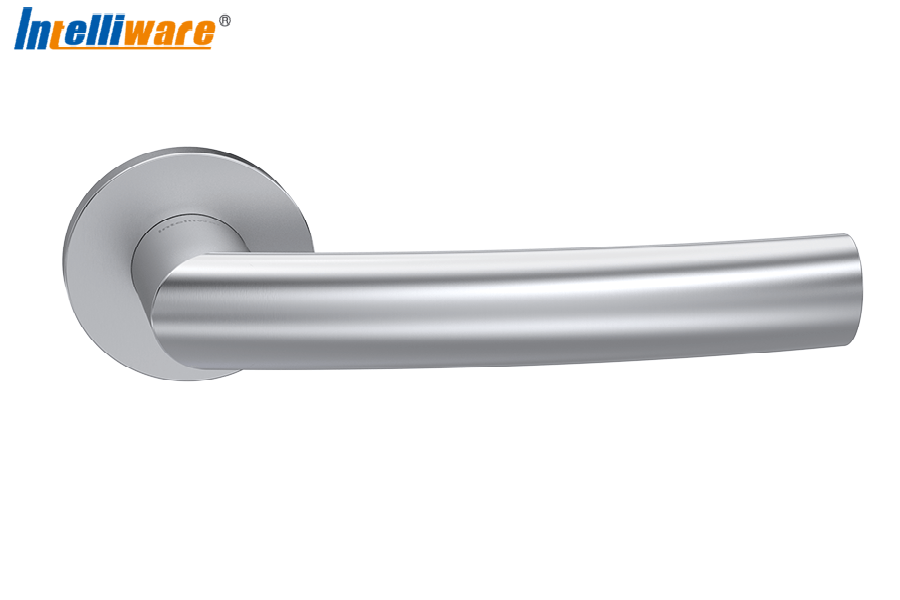 What Finish Should I Choose?
Do you want your door handles to be shiny and bright or dull and subtle? That's one of many questions you should ask yourself when you're shopping around for a new door handle. Make sure your interior design matches not only your exterior but also other fixtures in your home before making a purchase! Here are some factors that determine which kind of finish is right for you.
What Material Should I Choose?
Stainless steel, Iron, brass, steel, and aluminum are all common choices when it comes to door handles. Each material has its advantages and disadvantages—and there are even some mixed materials available today. If you want an overview of your options, keep reading; if you're ready to make a purchase but aren't sure what will look best in your home, give a call or swing by the showroom by our sales agent in your local area—we'll be happy to help!
Which Is the Best Material For An Internal Door Handle?
There are so many different types of door handles available, it can be hard to know which one will be best for your home. As always, if you have any questions about choosing internal door handles then get in touch with our friendly customer service team today.