The master key system is an important part of the lock cylinder. As a mechanical access control system, it has been used in many applications. The functional practicality of the Master key system is well recognized.
Through Google, we can see some articles about the Master key system, but those articles are more complicated because they involve some official terms, so most people do not understand them very well. For ordinary people, there are only a few cases involving the master key system, and it is not very complicated. Let me give you a brief explanation: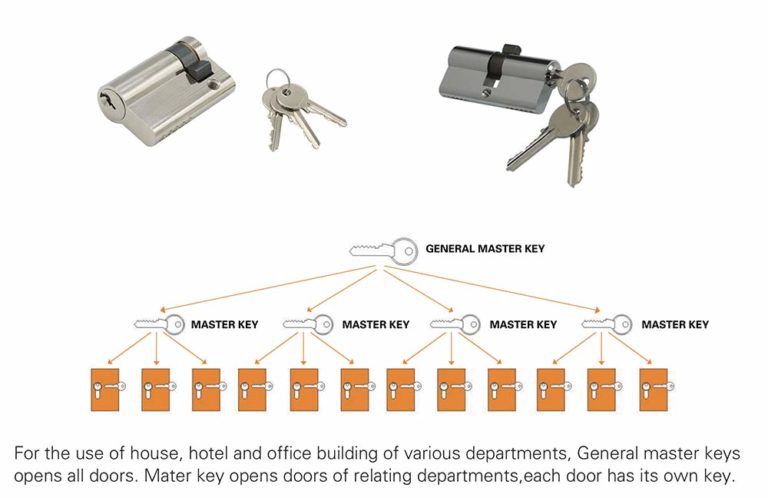 Simply Master System
The master key system is usually used in the home. It's usually the home owner who keeps the master key, which can open the doors of all the rooms, and these doors also have separate open keys. This system can be used if the family has children or a nanny, and sometimes a room key can be given to relatives when they visit.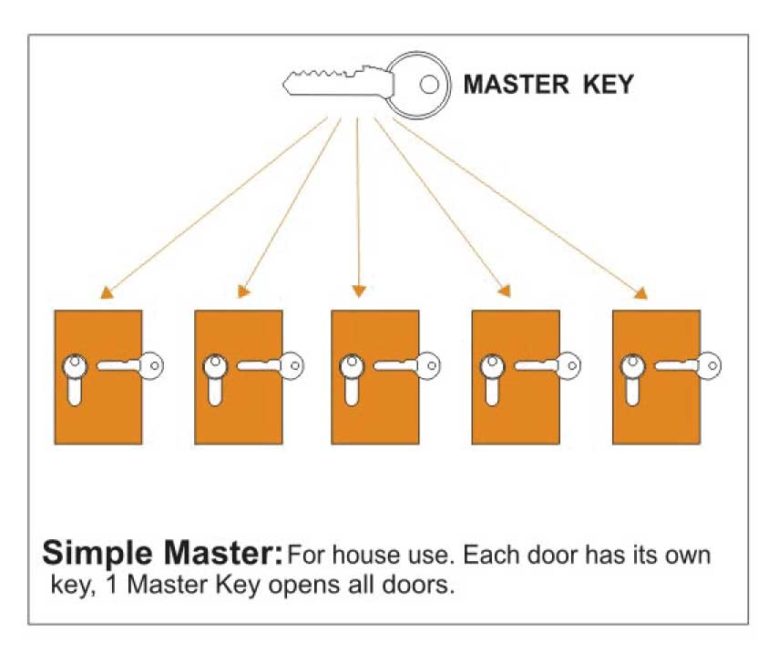 Public Master System
Usually used in Shared apartments. Each person in the apartment has a key to their own separate room, and their keys can open the main door's lock core.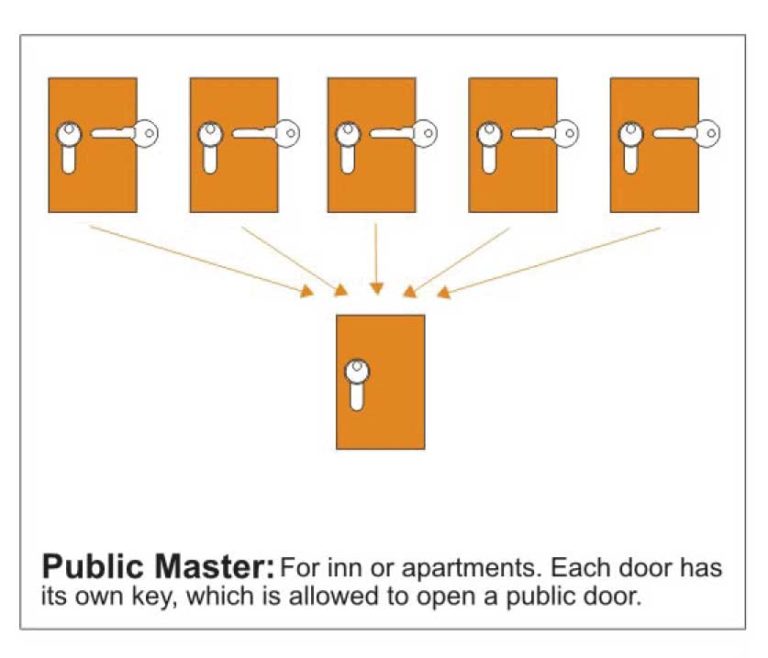 Multi-Master System 1
In some small hotels, we don't have to have electronic locks, this master system can easily solve this problem. Here, every tenant has a key to every door in the room, every cleaner on every floor has a key to every door in the room, and the hotel owner has a key to every door.
Multi-Master System 2
This master system is usually used in the office. Each room has its own key, and the directors of each department have the key to open several rooms. Some departments will share some rooms, such as the storage room so that all the directors of this room can open the door. The boss has a key that opens all the rooms.
Intelliware is a leading supplier of architectural hardware in the international market.
Intelliware can produce a professional master lock cylinder.
For the use of the house, hotel, and office building of various departments, General master keys open all doors. Mater key opens doors of relating departments, each door has its own key.
Contact with us to know more:https://intelliwarelock.com/contact/