Whether you want to swap out your handle for a newer style or repair an existing one, knowing the different parts of the handle and its lock helps you know what you need to buy. Door handles are made up of several different components.
Handle
The door handle has two handles, one on each side of the door. The two sides of the door handle are exactly the same, but you need to turn the handle to separate the direction of the handle so that the installation is correct. Intelliware's main doorknobs are of this type, which should be observed when installing to prevent secondary installation caused by installation errors.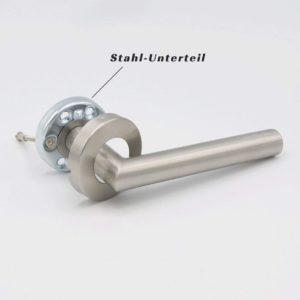 Hardware
The hardware of the door handle includes screws and other metal pieces that help hold the door handle on the door. Hardware varies by manufacturer and style. Screws are divided into wood screws、fixed screws and long nuts. Wood screws can be used to secure both handles and resettle. The long nut is used to secure the handle which is more durable than the wooden screws. Fixed screws are used to secure the handle and square bar. The cover is used to cover the inside of the handle and keep the outside beautiful. Intelliware's handle products all have the corresponding number of screws, consumers can choose according to their own needs.
Rosettle
The rosettle is divided into the upper rosettle and the lower rosettle. The upper rosettle is used to cover the inner part of the handle. The lower rosettle is used to cover the lock cylinder. It is used as a keyhole on the outside and a knob or keyhole on the inside. And the upper and lower rosettle can maintain the overall appearance of the handle. When installing the cover ring, make sure that the handle and the core cover are all installed and fixed. Once the cover is installed, it will be very troublesome to remove it. It may even scratch the surface and affect the overall appearance. On instruction sheet general meeting writes a step, do not want oneself take for granted installation without experience, lest cause needless trouble.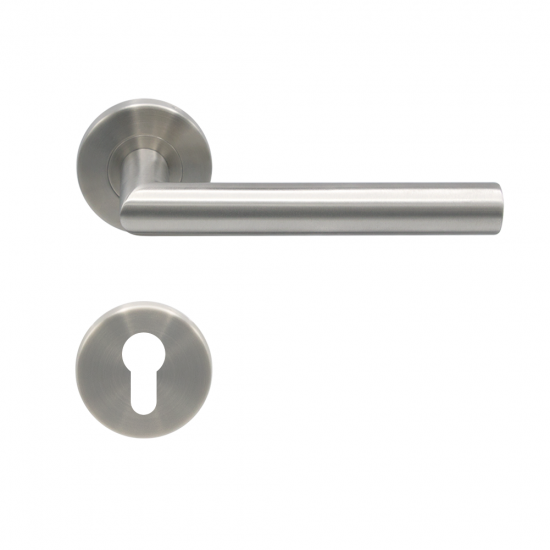 Precautions
As there are many types of door thickness, the length of the long nut should be properly cut according to the thickness of the door when installing the screws. Generally speaking, the handle with a long nut will indicate the length of cutting corresponding to various door thicknesses.
As the size of the lock body hole varies, the cross-section size of the square bar does not necessarily fit all the door lock body. Therefore, the square bar will be equipped with a number of square bar cover to increase the size of the square bar section, to apply to a variety of door locks.
Finally
In general, Stainless steel fitting BB rosettes feel for room doors on the European market with this configuration, the handle can not only convenient installation, but you can also convenient you change again. The instructions are written in great detail and the customer can learn them easily. To learn more about Intelliware, click on the link below: www.intelliwarelock.com